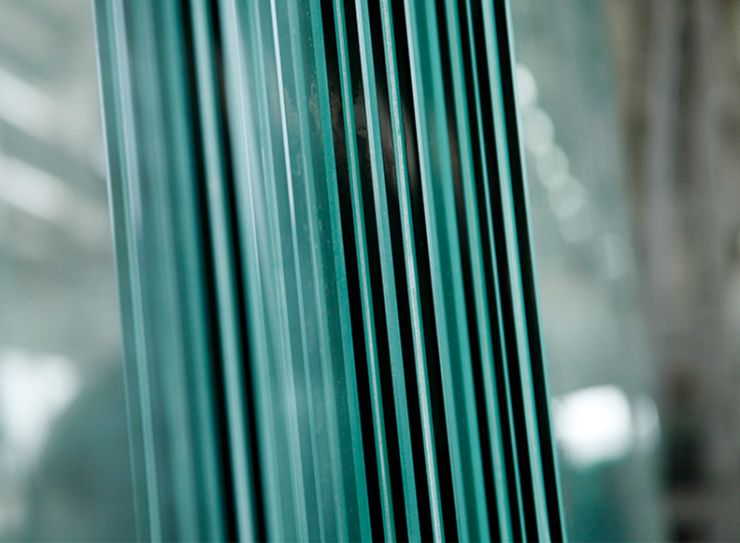 Sheet Glass
CUSTOM FORMAT AND SPECIFICATIONS
Coresix adds a new measure of precision and technology to sheet glass fabrication. We carry most types of sheet glass including Eagle XG, Borofloat, Soda Lime, Willow and more. Whether you need custom milled edges and features, or high volume cut & pack, we can deliver the most pristine surfaces, tightest tolerances and cleanest conditions. At Coresix, our many glass cutting lines can accommodate a wide range of dimensions, thicknesses and volumes. If your needs go beyond standard sheet glass, Coresix has an array of manufacturing capabilities to meet your custom requirements.
Though we maintain the highest level of cleanliness throughout our processes, our newest ultrasonic cleaning line is designed for panels up to 500mm and feeds directly into a Class 100 Optical Clean Room. We're also experts in packing glass – so it arrives meeting your expectations.
PROCESS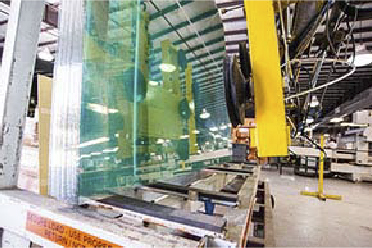 Cutting
Our primary means of cutting large-format, flat sheet glass substrate is through Mechanical Scribing processes. We carry most sheet glass materials including a full array of Soda Lime, Borofloat, Eagle XG, and Willow Glass. Our expertise in the scribing process is a culmination of over 40 years of experience. Precise parameter control, custom scribing equipment, blade selection, and operator skill combine to provide the cleanest, strongest edge possible.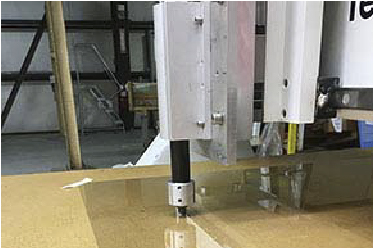 Edging
For large-format sheet glass, a scribed edge is economical and often adequate for the intended application. Where handling is of concern, we can remove the sharp edge using a diamond pad or belt sander. For more demanding dimensional or esthetic requirements, we can perform precision CNC Grinding on sizes up to 500mm Square, applying Edge Profiles and other features to specification.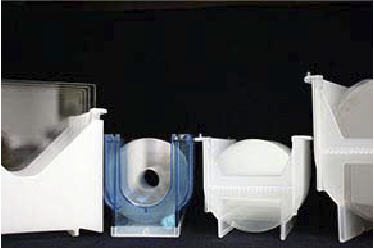 Cleaning
Our scribe process is performed in a clean environment with proper handling protocol to minimize residue, particulates, and fingerprints. If cleanliness is critical, our Ultrasonic Cleaning can accommodate parts up to 500mm Square. Paperless Packaging can be employed to further maintain cleanliness during transit.
Inspection
For large-format, scribed glass sheets, we are limited to inspection in normal room light conditions (up to 1.5K Lux or 80/50 Scratch and Dig). For sheet glass of more moderate size, after cleaning through an Ultrasonic line, we can inspect in our Class 100 Optical Clean Room to the highest levels of surface quality and cleanliness.
SPECIFICATION
Dimensional Specifications
Most dimensions are limited under optimal conditions and are subject to evaluation upon inquiry.
| Attribute | Minimum | Maximun | Tolerance |
| --- | --- | --- | --- |
| Thickness | 50µm | 10mm | +/- 10µm |
| Dimensions (Scribed Edge) | n/a | 1500mm x 2600mm | +/- 50µm |
| Dimensions (Hand Seam) | n/a | 1500mm x 2600mm | +/- 50µm |
| Dimensions (CNC Edge) | n/a | 500mm x 500mm | +/- 25µm |
| Thickness Variation (TTV) | <5µm | n/a | n/a |
| Scratch and Dig | 5/2 | n/a | n/a |
| Ultrasonic Cleaning | n/a | 500mm x 500mm | n/a |
Actual specifications will be dependent upon material, format, and other factors. We will be glad to evaluate your requirements and advise the best possible process available.
CAPABILITIES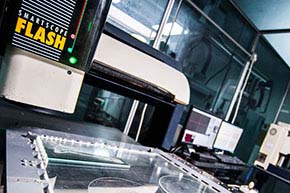 Dimensional
Depending upon sheet size and substrate thickness, our scribe processes can hold dimensions to 50 microns. For CNC applications of edges, corners and other features, we can dimensional tolerances to 25 microns can be achieved. Dimensional measurements are gathered throughout and our processes are statistically controlled to assure every part is to your specifications.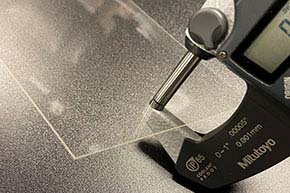 Thickness
Coresix specializes in the processing of thin sheet glass. We have a wide range of stock thicknesses from 100um to 5mm. Though for most large format sheet glass applications, we cannot control the thickness characteristics of the material, our experience in material selection and evaluation throughout the process guarantees compliance to the highest available standards. If you have thickness requirements that can't be met with standard material, within limited sizes, our Lapping and Polishing processes can reduce thickness tolerances to 5 microns.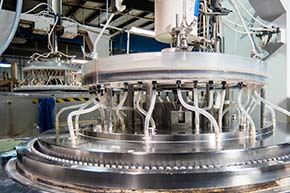 Cosmetic
Our processes and handling protocol are designed to minimize the introduction of surface defects to the stock sheet glass. For large-format sheets, our inspection is limited to what we can see on the shop floor, about 1.5K Lux or 80/50 Scratch and Dig. For parts within 500mm square, our more stringent inspection techniques can be applied within our Class 100 Optical Clean Room, detecting surface imperfections to the micron level.
Cleanliness
For large-format sheet glass, Coresix is very effective at maintaining cleanliness throughout the process, handling glass from the edges with gloved hands, and minimizing the introduction of contaminants. Panels of 500mm Square or less can be ultrasonically cleaned to virtually eliminate organics and particulate. Combined with Paperless Packaging in Class 100 Clean Room, we can deliver these parts in a process-ready state of cleanliness.